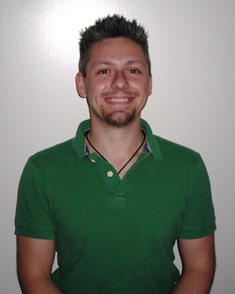 James grew up in Trenton, Ontario and graduated in 2010 from the Algonquin College Massage Therapy program and has developed excellent skills as a registered massage therapist. He is a professional and compassionate therapist with experience in lymphatic drainage, joint mobilizations, neuromuscular techniques, and gait assessment.
James has been doing massage since before he knew what massage was. At a young age he started massaging his parents and relatives which grew into a passion for the healing power of touch.
James loves traveling, coin collecting, and reading.
James believes more people can become healthy and benefit from the therapeutic touch of massage therapy. He enjoys the rewarding relationships he has built with his clients to help them lead healthier lives, and would love to meet you too.
James' Hours
Tuesday          2:00 pm – 8:00 pm
Wednesday    2:00 pm – 8:00 pm
Thursday        8:00 am – 2:00 pm
Friday              8:00 am – 2:00 pm