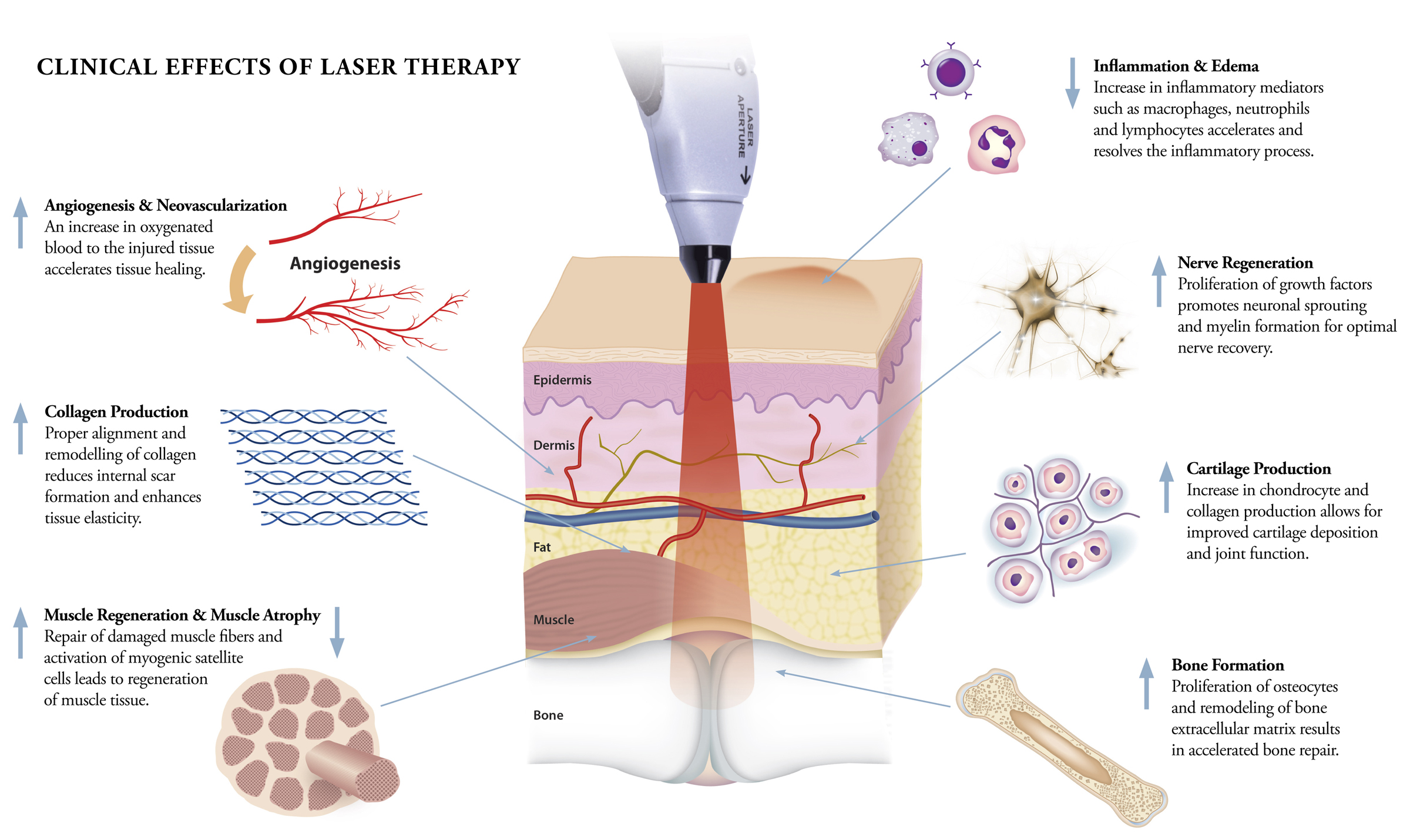 Laser therapy uses red and infrared light for the relief of pain, acceleration of healing and the decreasing of inflammation.  When the light source is placed against the skin, the photons penetrate several centimetres and get absorbed by the mitochondria, the energy producing part of a cell.  This energy fuels many positive physiological responses resulting in the restoration of normal cell morphology and function.  Laser Therapy has been successfully used to treat a broad range of medical conditions, including musculoskeletal problems, arthritis, sports injuries, post-surgical wounds, diabetic ulcers and dermatological conditions.  
Unlike many pharmacological treatments that mask pain or only address the symptoms of disease, Laser Therapy treats the underlying condition or pathology to promote healing.  This means that the treatments are effective and the benefits of Laser Therapy are long lasting.  
To book an appointment for Laser Therapy with Dr. Wiens, please call 613-225-1127.  
For general questions, please email info@filosofi.ca.
**Please be aware that due or our professional responsibility, we are only able to answer case specific questions as part of an in-person consultation and exam.**