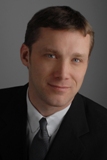 I grew up on a small farm in Surrey, BC about 40 km east of Vancouver. I learned early that hard work meant getting your hands dirty but soap and water took care of that anyway.
I went to Simon Fraser University in Burnaby, BC where I earned a degree in Biology and then went on to The University of British Columbia in Vancouver where I earned a degree in Education. I taught high school math and science for a couple years post graduation.
My Chiropractic studies were done in Portland, Oregon and was a great mix of academic studies, practical and hands on learning. I earned a Doctor of Chiropractic degree in March of 1996.
My practice has evolved to focus completely on Low Intensity Laser Therapy. I am very intrigued by the technology and the benefits it can offer. The technology and research behind Low Intensity Laser Therapy is incredible with well documented results. The intention of all treatments is to resolve the problem as efficiently and effectively as possible and give the patient the tools needed to prevent the same thing from happening again.
My greatest satisfaction in practice is hearing people tell me what they can now do instead of what they can't. Things like golfing, playing catch with their grandchildren, enjoying the outdoors or simply looking forward to getting up in the morning are just some of the incredible outcomes of using Low Intensity Laser. Improving the quality of life for a lifetime is truly what being healthy is all about.
Practising to me is about helping people, not simply treating conditions. Efficiency of care means helping someone in the shortest period of time with the least amount of impact on their time and money. It also means that if I can't help you, it is my job to direct you towards who can.
Dr. Wiens' Hours
Monday 8:30 am – 5:00 pm
Tuesday 12:30 pm – 5:00 pm
Wednesday 8:30 am – 5:00 pm
Thursday 8:30 am – 5:00 pm
Friday 8:30 am – 5:00 pm